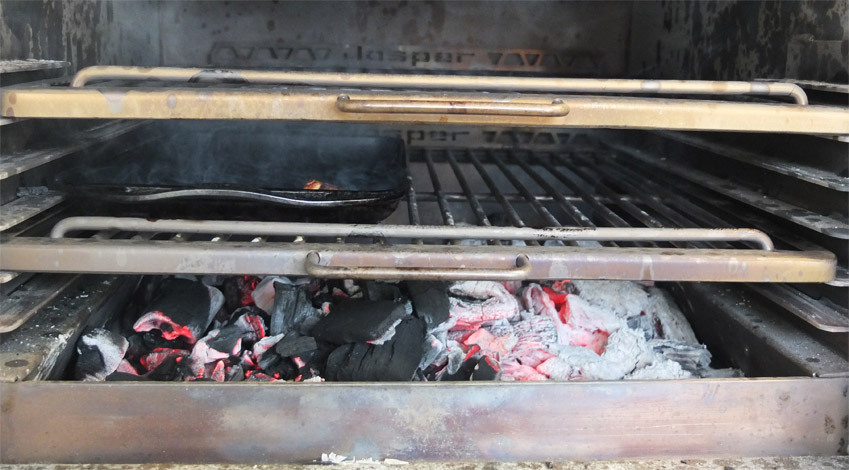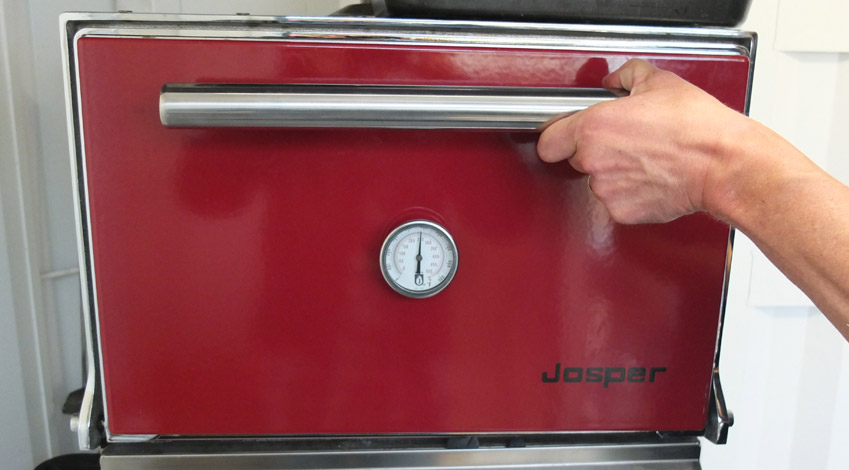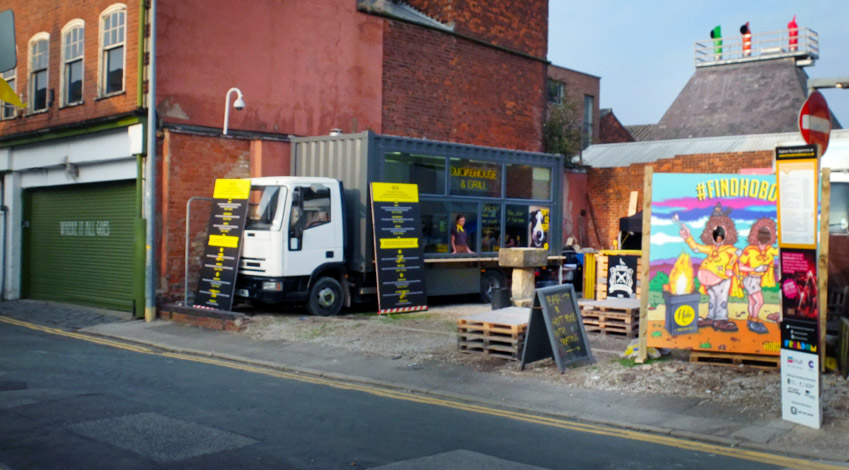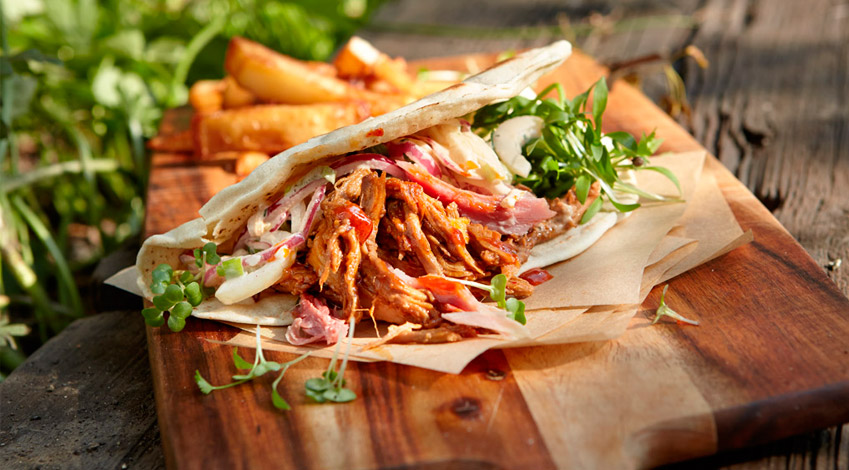 About
Our glazed recycled shipping container is now a Smokehouse & Grill, started in our very own family back garden.
We believe that sourcing the best ingredients starts with building relationships with the finest local producers and working with them to supply the highest quality, seasonal fare. We want our ingredients to be organically grown and reared with love and attention; in return we promise to dedicate ourselves to creating menus that will thrill and inspire.
We prepare with love a restaurant experience served up in minutes. Savour the flavours of true slow-smoked Yorkshire free-range pork imbued over apple and cherry wood chips on a Josper charcoal grill.
High on flavour, rich in technique, Hobo is about fast food with integrity. We are a destination and a convenient surprise at the same time. We bring festival food for the connoisseurs of good food. We have shunned convention to join the ranks of brave souls who bring a chef's integrity and passion to the concrete streets, festivals and events.
We are evangelists of flavour, preaching to a hungry congregation. We serve healthy food fast.